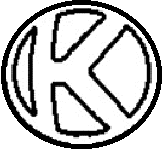 KLIKTRAK
Richard Smith
cel : +27-82-4703935
e-mail : kliktrak@mighty.co.za
web : http://kliktrak.partychief.com


____________________________ KLIKTRAK – LIVE ELECTRONIC-DANCE MUSIC _________________________
KLIKTRAK, aka Richard Smith, is one of the most established live electronic dance music performers in South Africa.
2002 saw Richard celebrating 10 yrs of performing live electronic dance music, he has been creating his own original brand of electronic-dance music, since 1989, and has been performing LIVE since 1992 (with various projects including: RED FRIDAY, RYTHMN METHODISTS, ADVENT-4) and performing solo as KLIKTRAK since 1996.
KLIKTRAK`s sound is best described as a fusion of electronica, house and techno, with a progressive attitude, and a flavour of minimalist Detroit melodic techno.
KLIKTRAK creates and performs his music LIVE, with a setup of analogue and digital instrumentation (keyboards, synths, drum machines, effects, and sequencers), without resorting to playing back from DAT or Djing from CD or vinyl. KLIKTRAK`s extensive experience gained while playing LIVE at various clubs, parties, and events in Pietermaritzburg, Durban and JHB means that focus is given to responding to the audience, and their need get down and party!
This all allows for the production of an energizing mix of quality, innovative, and progressive electronic-dance music, to get the party-people grooving to some truly wicked beats, and enveloping the audience in lush sculptured synthesized electronic aural embraces.
With demo's already sent to local and international record labels, and radio stations, KLIKTRAK is a leading force in South African original electronic-dance music production, and performance. Check out KLIKTRAK`s official website for pics, info and audio samples on http://kliktrak.partychief.com .
__________________________________________________________________________________________________